About Raymond M. Hall, Chatham REALTOR®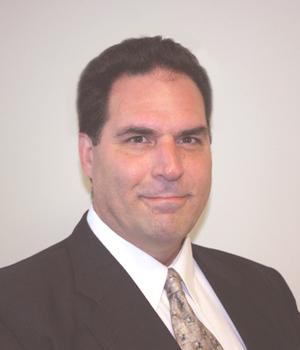 Raymond M. Hall, Chatham REALTOR®

Sales Associate
John C. Ricotta & Associates, Inc.
1181 Main Street, Chatham, Cape Cod, MA 02633
Cell: 508-221-2544 (preferred)
Office: 508-945-5000 x121
Fax - 508.348.2494 (private direct)
REALTOR® (15 years experience)
Licensed to Practice Real Estate in Massachusetts
License #9078074

Memberships:
National Association of REALTORS®, Massachusetts Association of REALTORS®, Cape Cod and Islands Association of REALTORS®, Cape Cod and Islands Multiple Listing Services, MLS PIN (Massachusetts Multiple Listing Services Property Information Network), Past member of the Cape Cod and Islands MLS committee
Specialties:
Buyer's Agent, Listing Agent, Relocation, Consulting
I have been a full time resident of Cape Cod for nearly thirty years. My career in real estate originated while working with the finest Chatham, Harwich and Orleans REALTORS®, including John C. Ricotta, as a specialist in online real estate marketing as well as Cape Cod MLS marketing applications. Their success was my success.
Whether you are buying or selling real estate on the Cape, I take pride in providing my clients with a level of service that reflects excellence, integrity and a commitment to clear communication. My 15 years of real estate experience in Chatham, Orleans, Mid & Lower Cape Cod, will help you make informed decisions and find the Cape Cod home that fits your needs and surpasses your expectations. This is My Promise to You.
After you've settled in, feel free to join me out on the water fishing for stripers or hiking a trail across the Cape seldom seen.
Listening, Caring, Patient, Honest Customer Service...That's What It Is All About...
Satisfied Client Testimonials:
"Ray was the best. He had a wealth of information and never rushed us as we lingered inside homes we were interested in. He went above his job description and found out information about houses that were not on listings. On several occasions Ray called after searching county records. Once he found out a house was NOT a legal 4 bedroom as listing agent said. He went and found out about the septic system in a house. After our binder was signed he went back with inspection report and knocked another 10 grand off house. He made home shopping fun and not scary. I highly recommend him." ~ Diana N., Harwich, MA
"Ray has served us twice, once as a buyer and later as a seller. Ray approaches each client with 100% of his experience. When we bought a house, he targeted completely into our requirements and desires. As a seller, he helped us set a reasonable price and then suggested that we sell our home furnished. His is friendly and efficient and puts his clients first. If we had another house to sell, we would without a doubt use Ray for a third time." ~ Roz and Lou W., Orleans, MA
"After using 5 realtors and 2 years of searching, we finally found Ray & with his expertise were able to purchase our dream home in 2 months. Ray understands exactly what you want in a home, knows the area, & doesn't try to sell you a home other than what you desire. He caters to your needs and does everything within his power to make the many steps in buying a home as easy as possible." ~ Roz and Lou W., Harwich, MA
"I purchased a home using Ray as my agent and could not be happier! Ray has extreme patience and understanding! I looked at 50-100 homes before settling on " the one"! I am very picky and in the process changed my mind quite a few times.
Ray stuck with us and found a beautiful home!
Thanks Ray!" ~ Bob L. South Yarmouth, MA
"We were very pleased with Ray Hall as our agent. Ray listened to our needs and was especially helpful in the negotiation process. His suggestions in the final offer demonstrated his thoughtful approach and understanding of the business. We were able to close on the property after we had returned to the West Coast. I would highly recommend Raymond Hall!" ~ Linda and Rex B., Yarmouth Port, MA
"Your style was patient and supportive, informative, and never pushy. You came across certainly as representing our buyer's interest first and foremost. I guess that is what was different versus any of my pre-conceived agent expectations. I/we felt like your character and ethics were strong enough to expose anything that may have been questionable/negative, even if it could have jeopardized the deal moving through. Being very remote from Chatham I had concerns about the process going through without a good degree of vetting on my part, but you represented us very well." ~ Bob and Melissa M., Chatham, MA
"Your services were superb. You were thorough and prompt in everything necessary to aquire the property. You demonstrated a keen awareness of market conditions and that allowed us to obtain a property with substantial value over the closing price." ~ Tom and Diane S., Orleans, MA